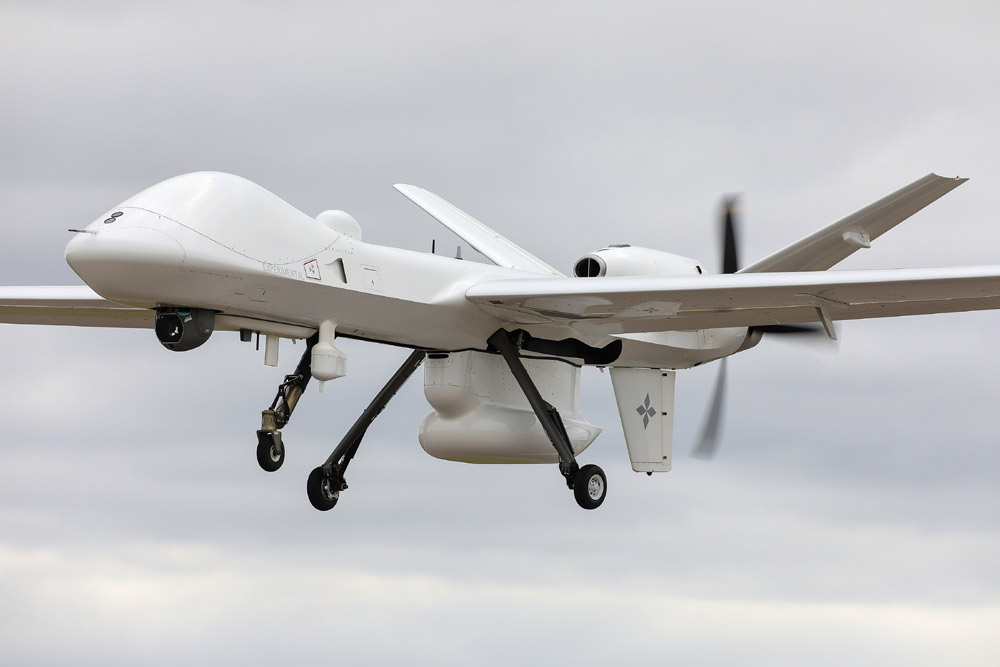 Photographer: Cpl Steve Buckley RAF / Copyright: UK MOD © Crown copyright 2021
24 February 2023, 9 am – 10:30 am EST (1400 – 1530 UTC)
Topics: 
Aeromedical Issues of Civil Unmanned Aerial System Operations

Medical Applications of Military RPAS

International and National Regulation of Medical RPAS

Moral Injury Associated with RPAS Operation
Featuring:
David Gradwell, MBChB, PhD, President, IAASM

Robert Orford, MD, CM, MS, MPH, Moderator

Melchor Antuñano, MD, MS, Director, CAMI

Ian Mollan, MB ChB, MSc, FFOM, FAsMA, FRAeS, Wg Cdr, RAF, Consultant Occupational Medicine, RAF Brize Norton

Ansa Jordaan, MBChB, DOH, Chief, Aviation Medicine, ICAO

Bobbie Ray-Sannerud, PhD, PsyD (Dr.Psychol), Norwegian Air Force, former USAF psychologist
 Who should attend?
 

Aerospace, Occupational Health, and Emergency Physicians,

 NPs, PAs, RNs, EMTs, Psychologists, civilian and military RPAS operators, and other professionals involved or interested in medical aspects of remotely piloted aerial systems 
Content and Objectives
Presented by The International Academy of Aviation and Space Medicine (IAASM) as part of the 2021-23 virtual series of webinars sponsored by IAASM, leading up to the International Congress of Aviation and Space Medicine (ICASM 2023), Abu Dhabi, United Arab Emirates, 25-29 October 2023.
Content
This live stream virtual webinar addresses the aeromedical aspects of remotely piloted aerial systems. Also, known as RPAS, UAS, UAVs, and drones, these unmanned aerial systems have had both medical consequences (physical injury and mental health effects) and medical uses (transporting medical supplies, emergency equipment, and conveying human occupants). This webinar will discuss medical aspects of RPAS in civilian and military use, and their international and national regulation.
 Educational Objectives
Identify the physical hazards associated with unmanned aerial systems for operators and bystanders.
Explain the medical uses of remotely piloted aerial systems within NATO
Discuss options for regulation of the medical use of RPAS nationally and internationally
Recognize the risks of moral hazard associated with the use of RPAS in warfare, and understand options for mental health management 
Presentations (Times are Eastern Standard Time, EST)
9:00 – 9:10 am: Welcome and Introductions - IAASM President Dr. David Gradwell, Secretary General Dr. Sally Evans, and Moderator Dr. Robert Orford
9:10 – 9:25 am: Aeromedical Issues of Civil Unmanned Aerial System (UAS) Operations by Dr. Melchor Antuñano
9:30 –9:45 am:  Medical Applications of Military RPAS by Dr. Ian Mollan
9:50 – 10:05 am International and National Regulation of Medical RPAS by Dr. Ansa Jordaan
10:10 – 10:25 am Understanding moral injury in military RPA operations: case example and clinical implications by Dr. Bobbie Ray-Sannerud
10:25 - 10:30 Conclusion - Dr. Robert Orfrod and Mr. Jeff Sventek (re CME)
The Aerospace Medical Association (AsMA) has kindly agreed to handle registration for this webinar. A CME certificate for up to 1.5 hours is available for $15.00 USD.
To obtain a CME certificate, first click on the box on the left labeled IAASM WEBINAR CME FEE, then click Review and Checkout ($15.00)
If you do not want CME, then simply click Review and Checkout (Free). Do not click on the box on the left labeled IAASM WEBINAR CME FEE.  For those not requesting CME, a voluntary donation to the charitable work of the Academy may be made at https://iaasm.org/donations.
The Undersea and Hyperbaric Medical Society (UHMS) designates this live activity for a maximum of 1.5 AMA PRA Category 1 Credits™. Physicians should claim only the credit commensurate with the extent of their participation in the activity.
Speakers Biographical Information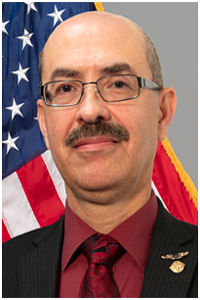 Melchor Antuñano, M.D., M.S.
Dr. Antuñano is the Director of the FAA Civil Aerospace Medical Institute. Born in Mexico City, he is a graduate of the National Autonomous University of Mexico School of Medicine. He completed the Residency Program in Aerospace Medicine at Wright State University and was a post-doctoral NRC/NAS research associate at the USAF School of Aerospace Medicine. He is credited with 987 professional presentations and invited lectures at national and international conferences in aerospace medicine in 44 countries, and with 65 scientific publications. He is Past-President of the International Academy of Aviation and Space Medicine, the Aerospace Medical Association, the Space Medicine Association, and the Iberoamerican Association of Aerospace Medicine. He is a member of the International Academy of Astronautics. He is Honorary Member of the Austrian, Brazilian, Colombian, Greek, Mexican, Peruvian, Slovenian and Turkish Societies of Aviation/Aerospace Medicine. He has experience as a private pilot, parachutist, and scuba diver.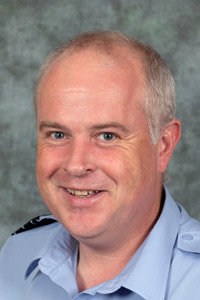 Ian Mollan, MB ChB MSc FFOM FAsMA FRAeS, Wg Cdr, RAF
Dr. Mollan is a Royal Air Force medical practitioner. He trained as a General Practitioner at the University of Dundee and completed the Diploma in Aviation Medicine course at Kings College London and the RAF Centre of Aviation Medicine. He has worked at a variety of helicopter and fast jet units in the UK and abroad and was appointed Senior Medical Officer in 2004. He has a particular interest in aeromedical evacuation and has been the validating flight surgeon to the UK Aeromedical Evacuation Control Centre, responsible for air movement of UK Defence patients globally. He has been the President of the RAF Medical Board and responsible for delivering all aircrew aviation medicine training. He is a consultant occupational medicine physician, and is a CAA Authorized Medical Examiner. He was a member of the NATO Research Task Group which investigated safe ride standards for patient evacuation using unmanned aerial vehicles.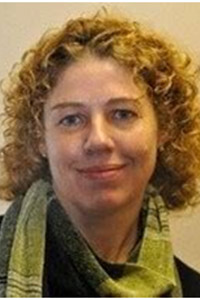 Ansa Jordaan, MB ChB, DOH
Dr. Ansa Jordaan has been Chief of the Aviation Medicine Section at the International Civil Aviation Organization (ICAO) since 2015 and manages the "Collaborative Arrangement for the Prevention and Management of Public Health Events" (CAPSCA) programme. She graduated in 1989 from the University of Pretoria as a medical doctor and has 2 post-graduate degrees (Aerospace Medicine and Occupational Health). She was previously Medical Director of Occupational Health at International SOS, responsible for the oversight of emergency medical clinics and occupational health clinics in remote areas in sub-Saharan Africa. From 2007 to 2011, she was the Medical Director of South African Airways, and earlier was an independent aviation medical consultant, Senior Manager of Civil Aviation Medicine in the South African Civil Aviation Authority, and the South African Military Institute of Aviation Medicine. Recently she has been working with ICAO on the development of international standards for remotely piloted aerial systems (RPAS).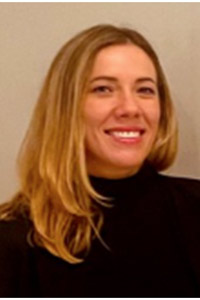 Bobbie Ray-Sannerud, Psy.D.
Dr. Bobbie Ray-Sannerud hold a Doctorate in Psychology (Psy.D) and is a licensed clinical psychologist. She is an aviation psychologist at the Institute of Aviation Medicine for the Norwegian Air Force in Oslo, Norway. Prior to this, she worked Active Duty in the United States Air Force (USAF) at Lackland and Nellis Air Force Base (AFB). At Nellis AFB, she acquired clinical experience working with Remotely Piloted Aircraft (RPA) at Creech AFB. She also worked with the USAF School of Aerospace Medicine where she has published scientific articles on the topics of psychological health, such as burnout, with RPA aircrew. Her research and clinical interests in aviation medicine are related to human performance and treatment for military specific trauma.