The International Academy of Aviation and Space Medicine (IAASM) developed an Outreach Programme in 2019 for schools with demonstrated academic excellence in Science, Technology, Engineering and Maths (STEM) subjects. Eligible schools are those that are local to the site of the annual International Congress of Aviation and Space Medicine.
A grant is given to the school to use towards furthering the pupils' education in STEM. The tradition continued this year at the 2022 ICAM conference held in Paris. IAASM President Dr. Jim Vanderploeg and Secretary General Dr. Sally Evans, in addition to Dr Jim Webb who has generously supported the initiative and Dr René Germa and Dr Brigitte Guidez representing the Organising Committee, visited the 2022 award winner, AFMAé, in Paris on 23rd September 2022.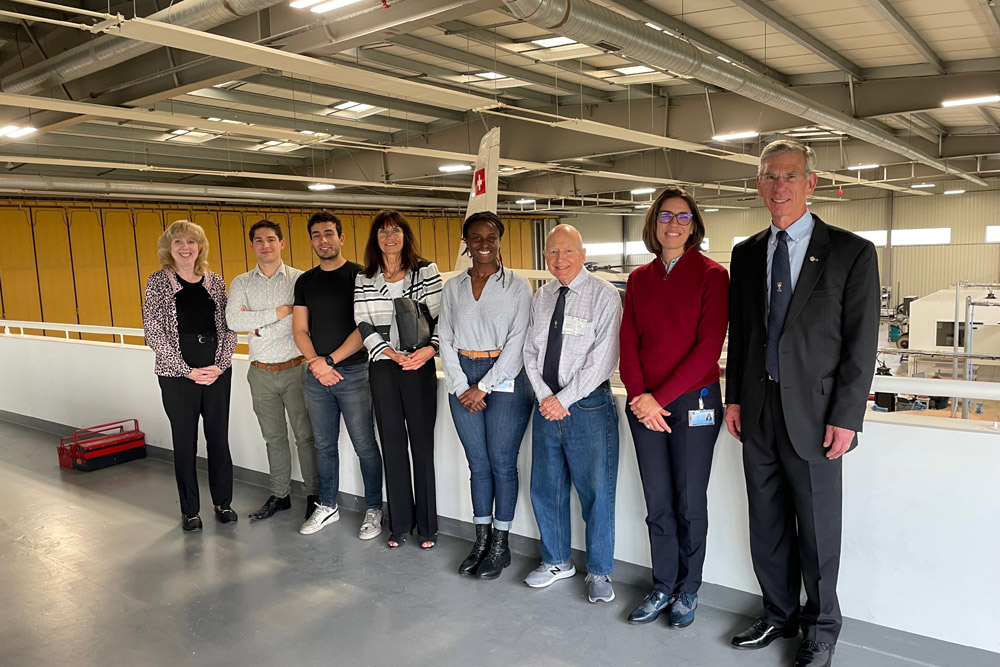 Mme Magali JOBERT, the Principal, accepted a certificate of recognition of excellence of the teaching at the school and is pictured with one of the teachers, Maxime NIATEL and pupils.